De la part de Sibork
At first a little bit about myself. My name is Stanislav and I am young adult from Western Siberia who interested in artillery and small arms of 1870s — 1930s time period. Also my interest is The Great War and related conflicts like Balkan, Russian Civil, Soviet-Polish, Greco-Turkish wars etc. My main focus is collecting photos from internet of surviving guns and high quality archive photos. But I plan some trips in the future to make my own photos. The first such trip was in Saint-Petersburg this june, where I visited Artillery Museum, Naval museum and cruiser Aurora. I don't have camera (borrowed one from friend in SPb) and don't have skill of photography, but I hope this will not be a problem.
In this message I will send you photos and additional info (the best I can find right now) of 4(3) guns: «canon de siège de 6 pouces 120 livres mle 1877» and «mortier de siège de 8 pouces mle 1877». I found them accidentally near Lenin Square. They are placed on inaccessible for common people territory of Mikhailovskaya Artillery Military Academy. I taken a few photos through fence. But was called out by guards and start little nervous. So I didn't complete couple shots. Anyway, sadly, no markings of this pieces.
Canon de 6 pouces 120 livres M 1877 (2 pièces) :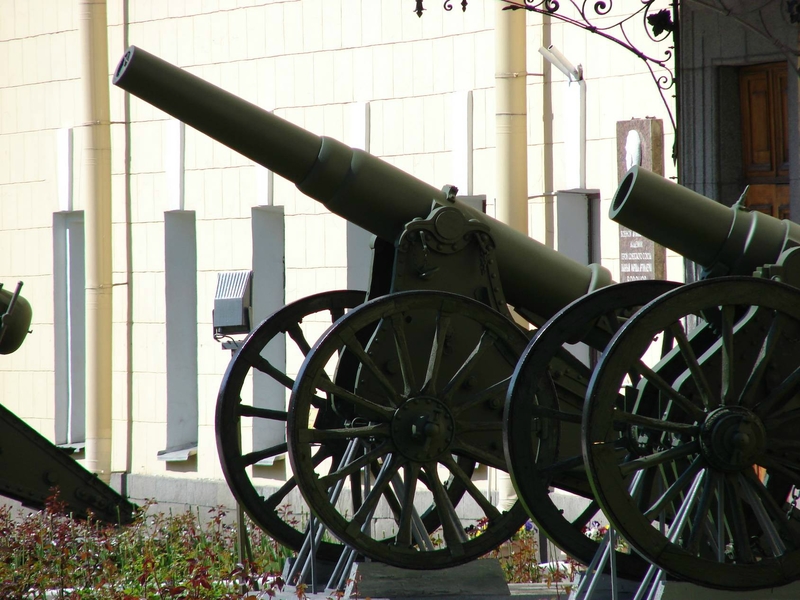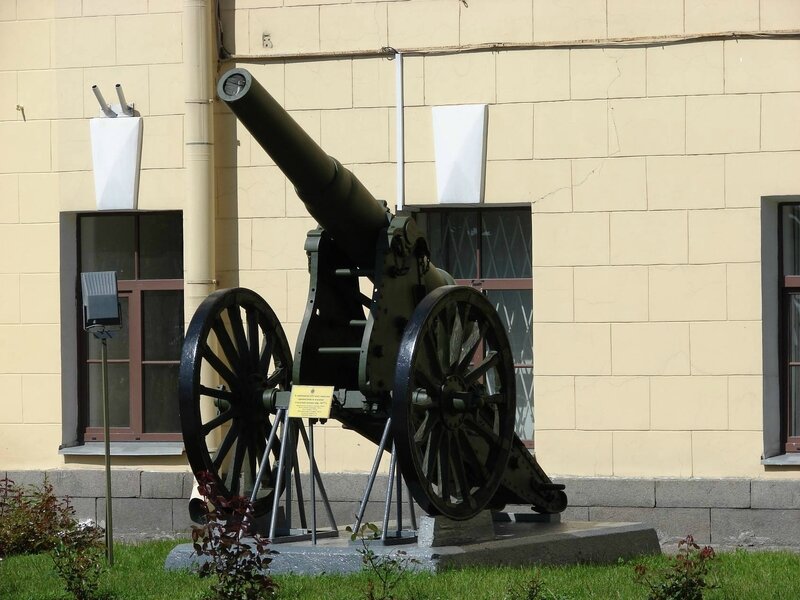 Obusier de siège 8 pouces M 1877/92 (2 pièces) :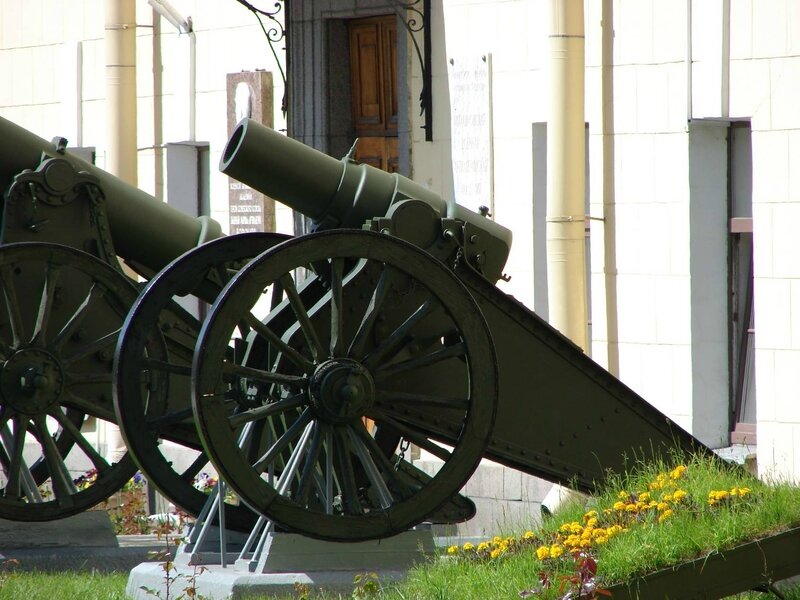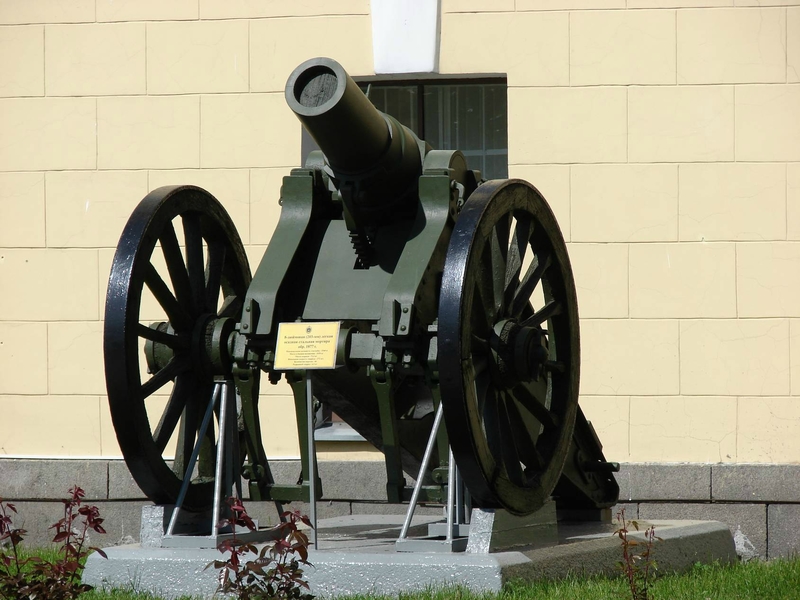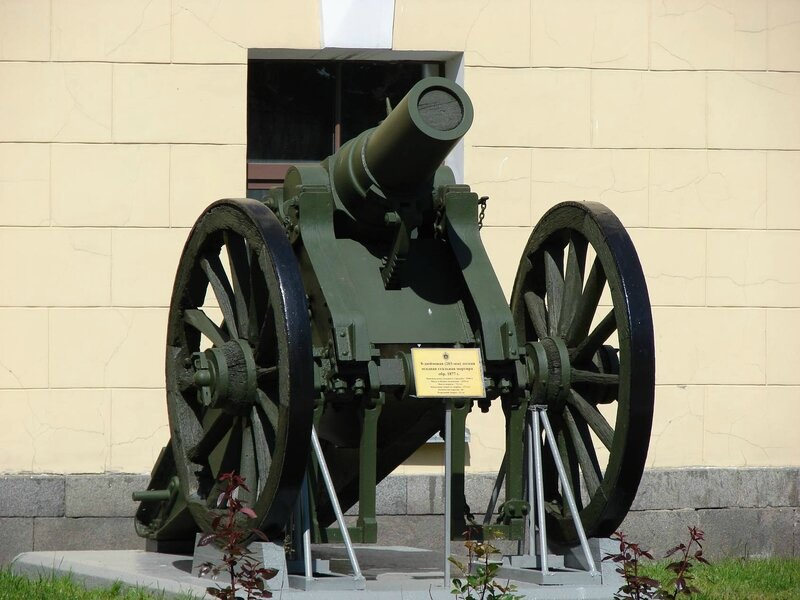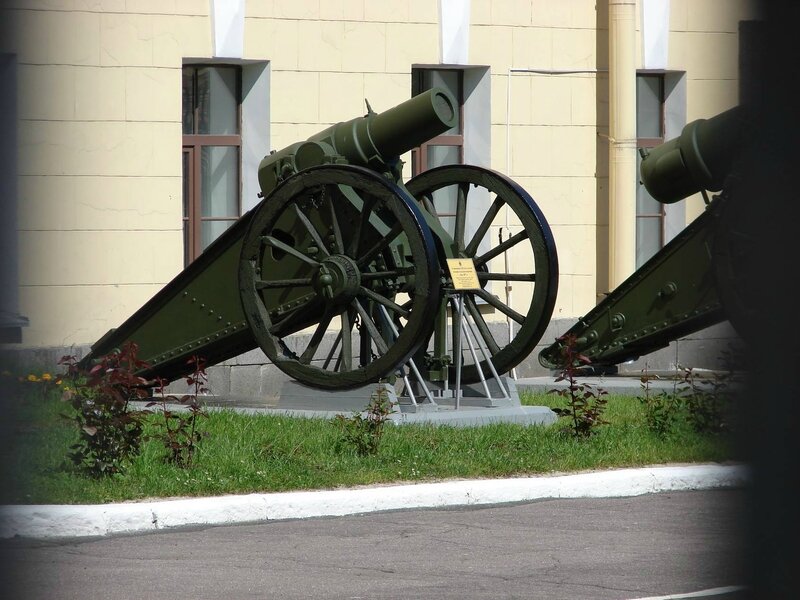 Fiches détaillées :
http://www.passioncompassion1418.com/Canons/AfficheCanonGET.php?IdCanonAffiche=1229
http://www.passioncompassion1418.com/Canons/AfficheCanonGET.php?IdCanonAffiche=1230