De la part de Ralph Lovett, dont la superbe collection personnelle est présentée sur son site http://www.lovettartillery.com/
Se peut-il que ce canon soit un Saint-Chamond, alors qu'il ressemble tqnt à un Schneider PD 07 ???
Bernard,
Recently, a friend serving as a Field Artillery Battalion Commander in Iraq found several Serbian marked 75mm 1907A artillery pieces. I have attached photos of one of these guns.
He has also stated that the piece is marked to St. Chamond. To me this is a puzzle. Was St. Chamond a manufacturer of this type? Does the 1907A model normally have an Interupted-Screw Breech (as this one does) or a Nordenfelt Breech?
This one was obviously captured by the Central Powers from the Serbs and is still in Iraq to this day. It is hopeful that this piece will come to the US once the unit re-deploys.
Any additional information you my have on the 75mm 1907A or the 1906 would be greatly appreciated.
Ralph Lovett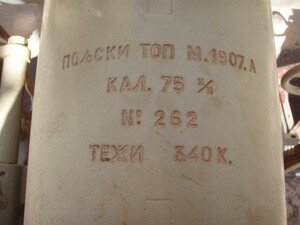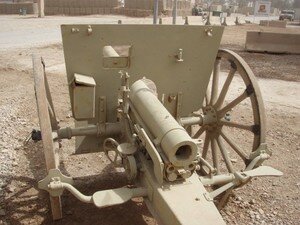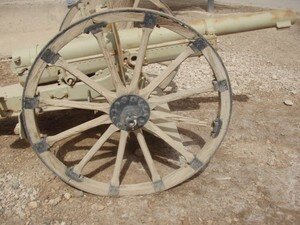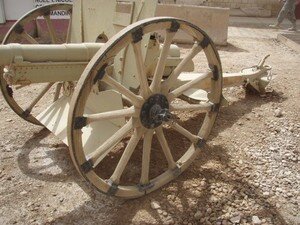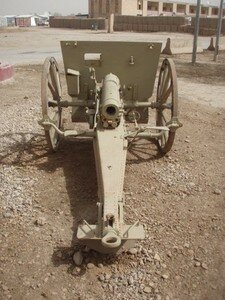 Fiche détaillée : http://www.passioncompassion1418.com/Canons/AfficheCanonGET.php?IdCanonAffiche=693